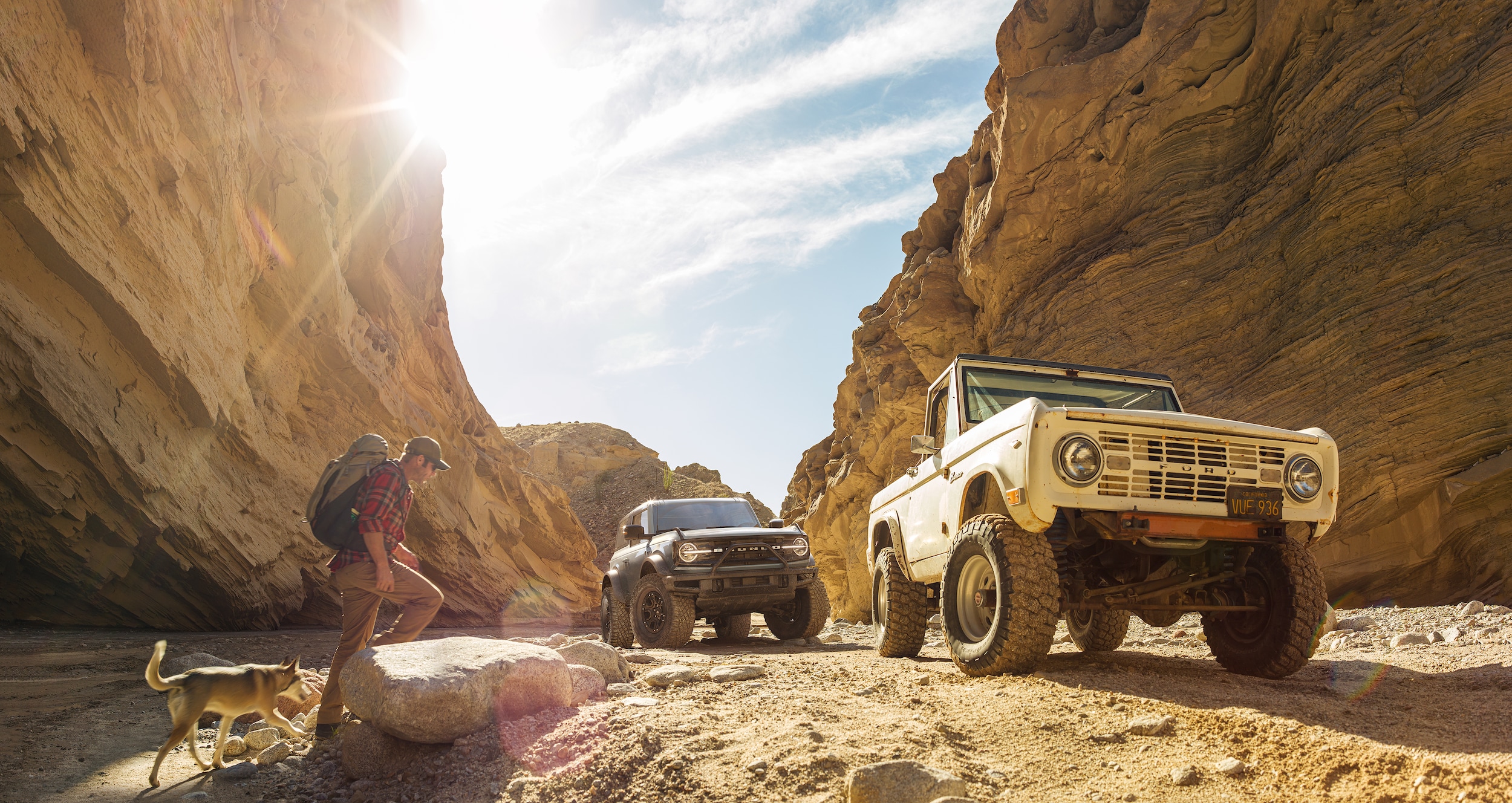 ?
For many years, the Ford Bronco's most intriguing characteristic was that a Bronco was used in a high-profile police chase in the 90s. Now, however, with the new 2021 Ford Bronco finally making its first appearance, it is clear that the long wait for avid Bronco fans has been worth it. Whether you're looking for every bit of news about the Bronco or you're hearing about it for the first time, here are a few things that we at Rocky Top Ford Lincoln think you'll find intriguing.
Bold Exterior
Retaining some of the previous generations' roots, the Ford Bronco offers a unique exterior design, especially compared to the other SUVs in the Knoxville area. One of the first things you'll notice about the Bronco is the large "Bronco" logo emblazoned across the grille. Everything about the Bronco's front end is aggressive, including the bold headlights, the chiseled hood, and the boxy windshield. Everything about the Broncos design screams that it's ready for off-road adventures around Maryville.
Customized To Drivers
Ford clearly understands that off-road adventurers have different standards when it comes to the ways that their vehicles are styled and outfitted. That's why the current plan is to offer the Bronco in six different "flavors" that buyers can choose from. These "flavors" differ somewhat from the traditional trim levels found in other types of vehicles because you can outfit each model with different interior appointments while adding various levels of off-roading equipment to the exterior. This allows you to create your perfect vehicle to enjoy the hidden gems around Pigeon Forge.
Two Doors or Four
Another unique feature of the Ford Bronco is that it will be offered in two-door and four-door variants. This allows you to choose how many passengers and how much cargo you want to carry without sacrificing the rugged features you need.
All in all, the Ford Bronco promises to be an exceptional vehicle, and we can't wait to show it off at our dealership near Seymour, TN.
For more information about the Ford Bronco, feel free to give us a call today at Rocky Top Ford Lincoln in Sevierville!